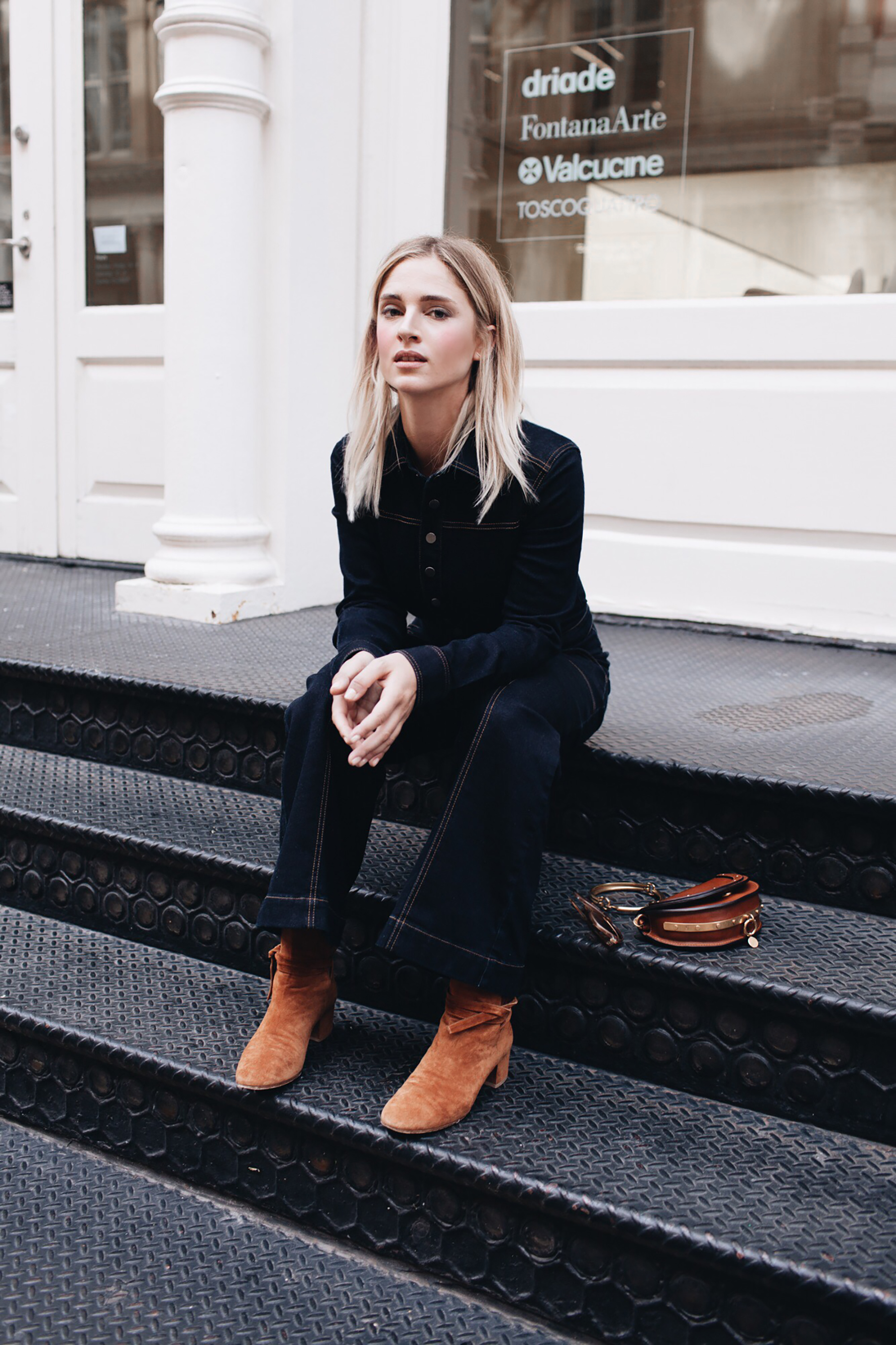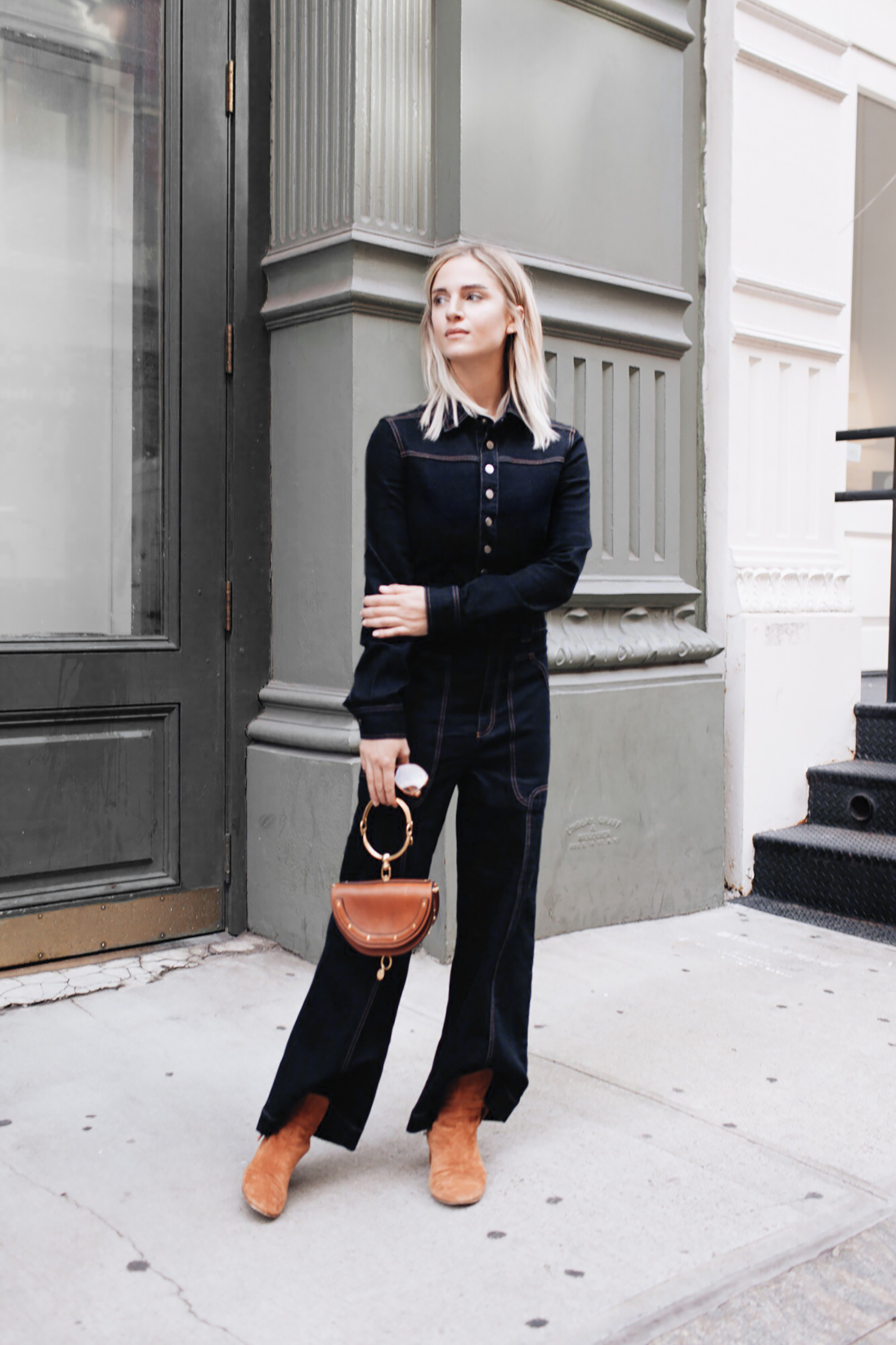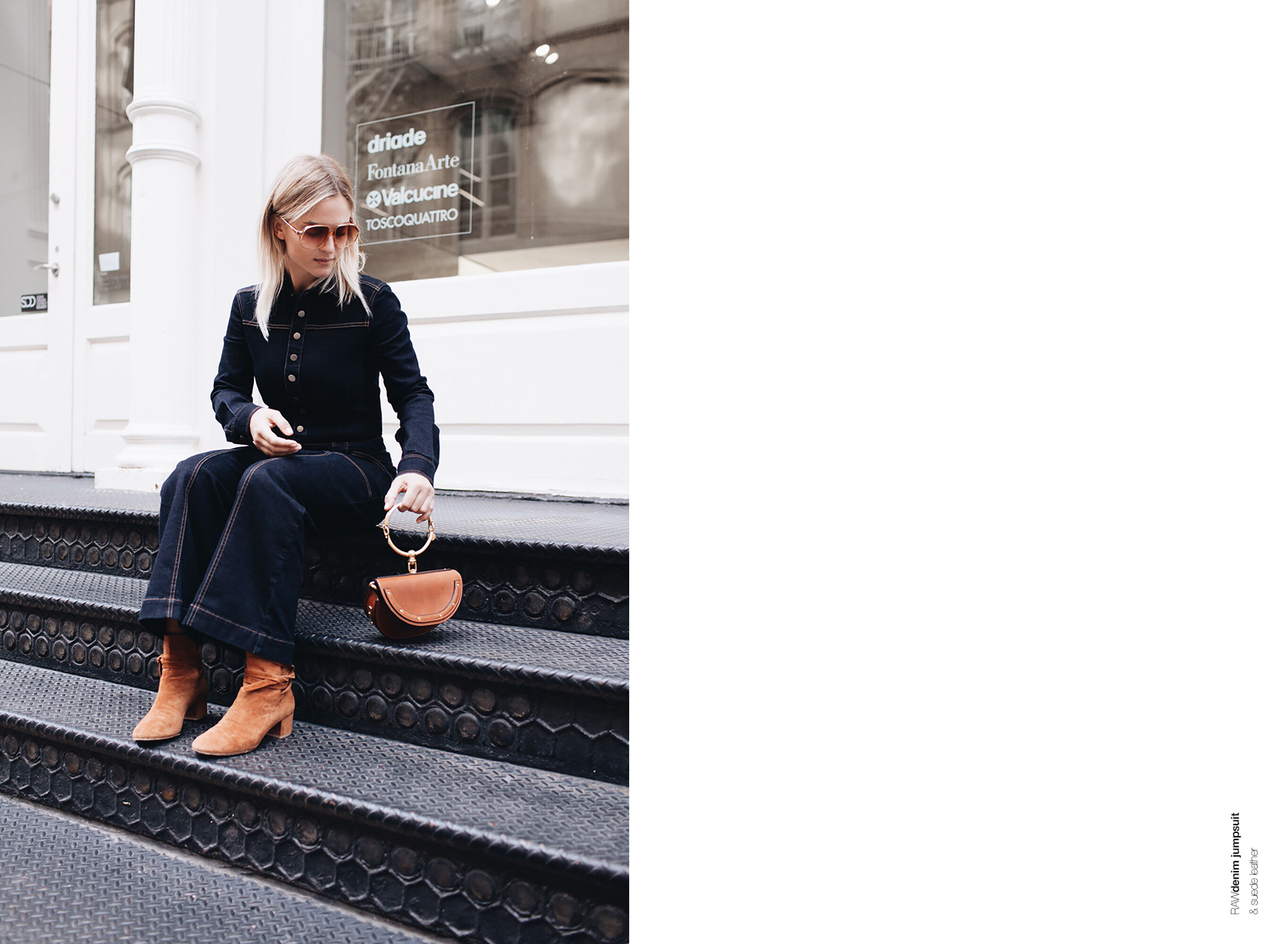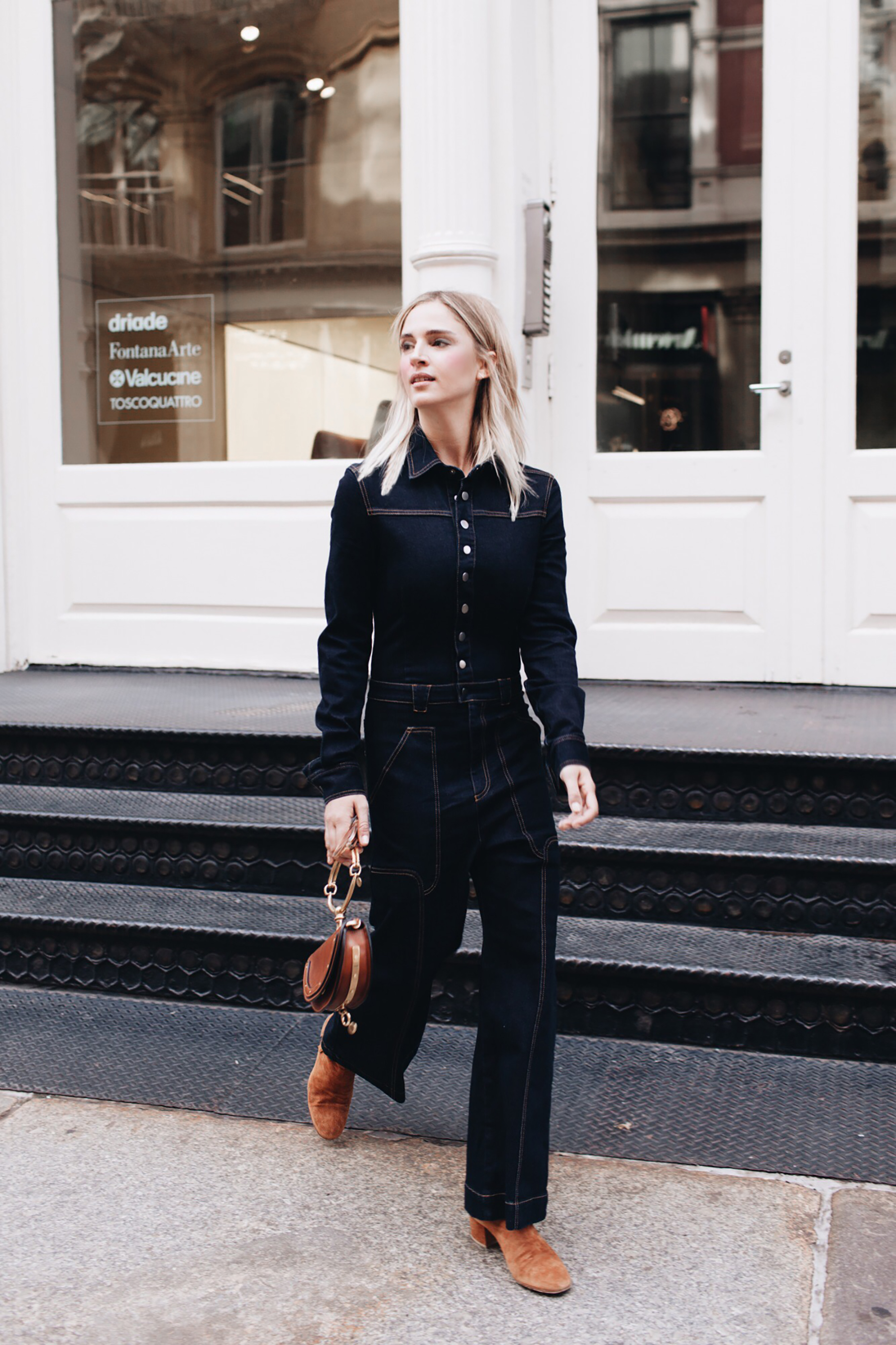 VINTAGE        70s sunglasses (similar here)
Guess what I wore almost every day during this fall/summer?
Yep – jumpsuits.
They are so easy peasy to wear and you always look dressed in them.
At the moment I'm totally in love with everything 70s related lately and this raw denim jumpsuit is a classic statement piece I can wear over decades. When I first saw it I wasn't quite sure if the wide leg suits me or if it's 'me' but as soon as I put it on I knew it would be one of my favourite pieces this fall – you can clearly feel and see the high quality – a typical Stella piece in my opinion.
I live in jumpsuits lately and this Stella McCartney piece goes pretty much with everything in my closet. I wore this piece during a not to hot and not too cold late summer day during New York Fashion week and in combination with a pair of suede boots and matching statement bag my go to uniform for the next upcoming months.
And if I want dress it down a bit I would go for some white, sleek sneakers and bucket bag – as simple as that.