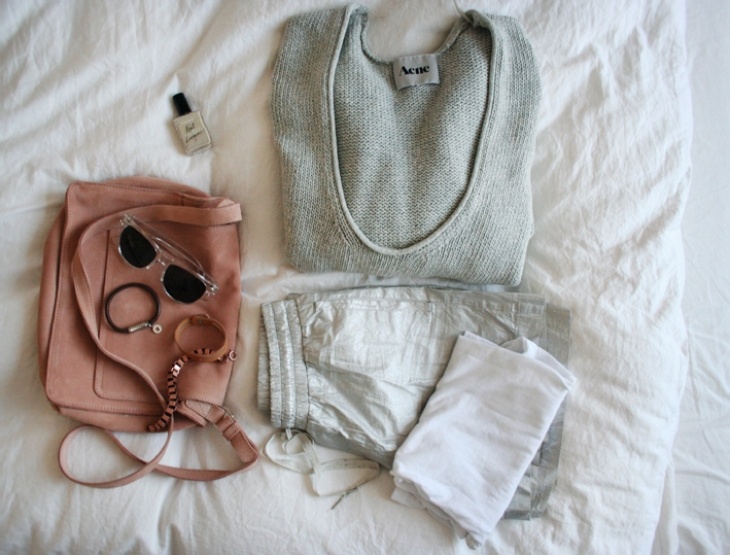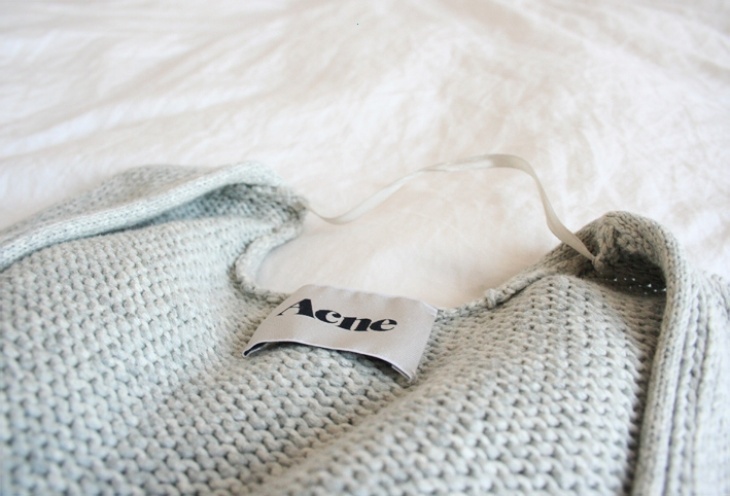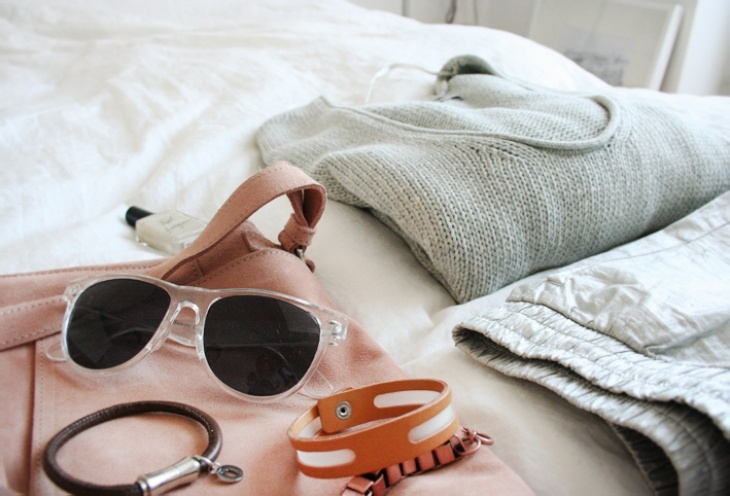 ZARA    nude suede shopper 
BLACK TULIP    bracelet (get it here) 
LINDEX    clear frame sunglasses that are to big, but gaah..
COS    see through bracelet 
COS    metal chain bracelet 
AMERICAN APPAREL    nail polish in california trooper (last's 2 days until it chips off ! Wohoo new record !)
H&M    FAA  silver shorts (last season) 
ACNE    sharp knit sweater 
What I wear today.